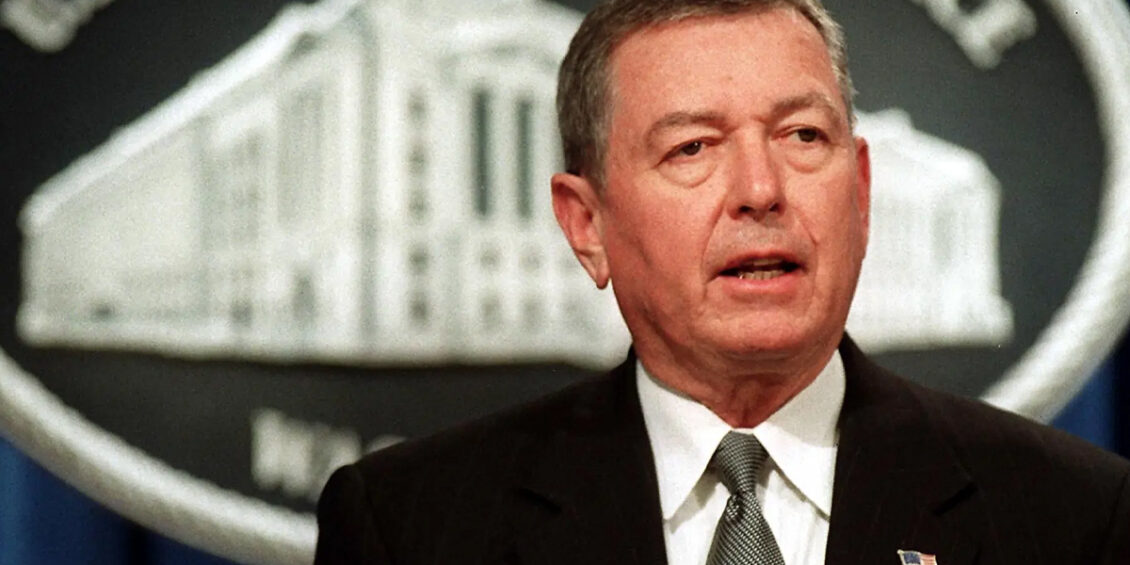 WICHITA, KANSAS — Former U.S. Attorney General John Ashcroft today announced he endorses Kris Kobach for Kansas Attorney General.

"Kris Kobach was one of my most qualified, competent and dedicated attorneys at the Justice Department when I served as U.S. Attorney General," Ashcroft said. "His experience and skill as an attorney are among the best in the nation."

Kobach served in Attorney General Ashcroft's Justice Department, first as a White House Fellow and then as counsel to the Attorney General.

"Kris Kobach won victory for the U.S. Justice Department in the Ninth Circuit Court of Appeals, and he has defeated the ACLU numerous times," said Ashcroft. "He is a man of integrity who does not run away from the fight."

Ashcroft tasked Kobach with crafting a plan to prevent terrorists from exploiting gaps in the immigration system and in leading reforms to the nation's immigration courts. He credits Kobach with bold initiatives that apprehended terrorists and kept Americans safe.

"Attorney General John Ashcroft is one of my heroes," said Kobach. "I learned so much from him. As U.S Attorney General, John Ashcroft relentlessly fought for the constitution and the rule of law. I will take the lessons I learned from him and put them to work for Kansans in the Attorney General's office."
About Kris Kobach: Kris Kobach was raised in Topeka, Kansas where he graduated from Washburn Rural High School. He completed his undergraduate studies in government at Harvard University, graduating first in his department and summa cum laude. A Marshall Scholarship recipient, he received his Ph.D. in politics from the University of Oxford. Kobach received his J.D. from Yale Law School, serving as notes development editor of the Yale Law Journal.

Kobach clerked for the Tenth Circuit Court of Appeals and shortly thereafter became a professor of constitutional law at the University of Missouri – Kansas City School of Law. Kobach received a White House Fellowship from President George W. Bush. He served in the United States Department of Justice under Attorney General John Ashcroft as Counsel to the Attorney General.

He has litigated some of the most high-profile cases in the country, including defending statutes and ordinances against the ACLU on multiple occasions. In 2012, Kobach brought the first challenge to President Obama's DACA amnesty on behalf of 10 ICE agents. His victory in federal district court paved the way for Texas to defeat the Obama Justice Department in its litigation.

Kobach served as the 31st Kansas Secretary of State, 2011-2019.