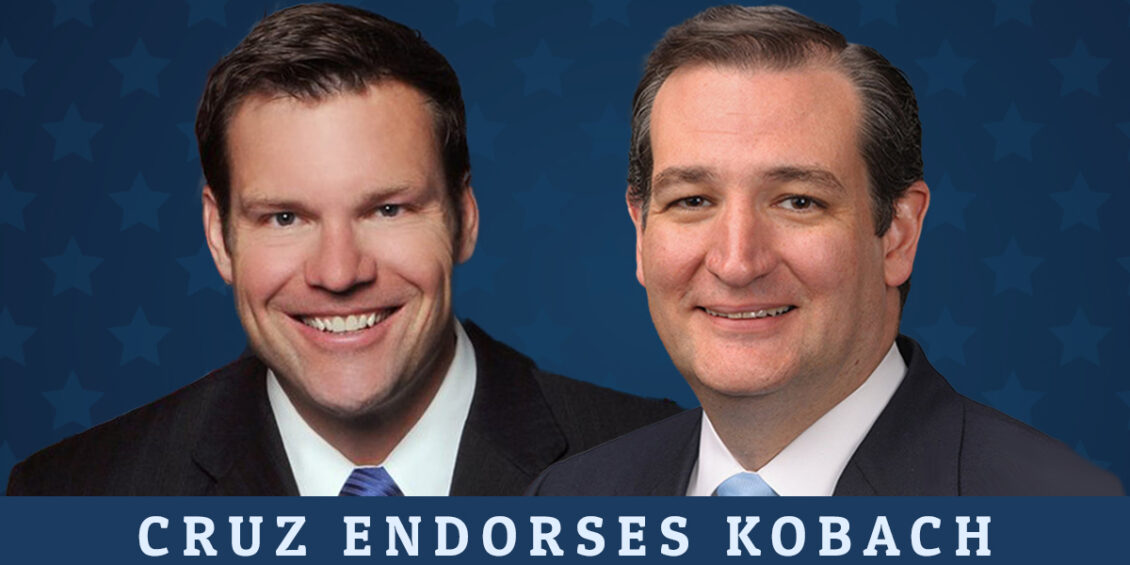 WICHITA, KANSAS – U.S. Sen. Ted Cruz endorsed Kris Kobach for Kansas Attorney General today.
"I'm proud to endorse Kris Kobach for Attorney General. The radical left opened our borders, failed our military heroes, let inflation run rampant and rules by mandates and executive orders. The office best positioned to fight back in court is the state Attorney General, and Kris Kobach is ready to fight back," Cruz said. "He won't just join the fight. As Kansas Attorney General, he will help lead it."
Senator Cruz is a Texas Republican and known as one of the most conservative members of the U.S. Senate. A former Texas Solicitor General, Cruz said Kobach has the qualifications and experience to serve as Kansas's next AG.
"When the Obama administration implemented DACA amnesty, Kris Kobach was the first to sue on behalf of ICE agents. He's litigated some of the most high-profile cases in the country. He's currently suing the Biden administration on behalf of Texas sheriffs and ICE agents to end the Biden Border Crisis," Cruz said. "But what I like most about Kris Kobach is that he won't back down from fighting for America. I encourage all conservatives to get behind Kris Kobach to take the fight to the radical left before it's too late."
Kobach said Cruz's endorsement is especially meaningful, because he is a staunch conservative battling in the Senate every day on behalf of Americans.
"Senator Cruz is doing everything possible to ensure that future generations continue to enjoy the freedoms we have today in America. He's fighting runaway spending, defending the filibuster, and leading the fight against Biden's socialist agenda in Washington," Kobach said. "He's fighting for America every day, and I am grateful to have him as an ally in that shared battle."